Oh my, I've done it. My new camera is up and running. You w
ill
probably
be able to see the
difference
in the quality of between old and new camera. The Fuji was getting a little senile and taking
strangely
colored pics. Now I have a Sony
Cyber
Shot. New and cute and small and black and new and 10 mega pixels and new. So now to those crafty things.
Ok
, Claus isn't crafty. But he dose deserve a little memorial. He was a good fish. Don't cry Lonnie. He was given a
beautiful
ceremony (down the toilet)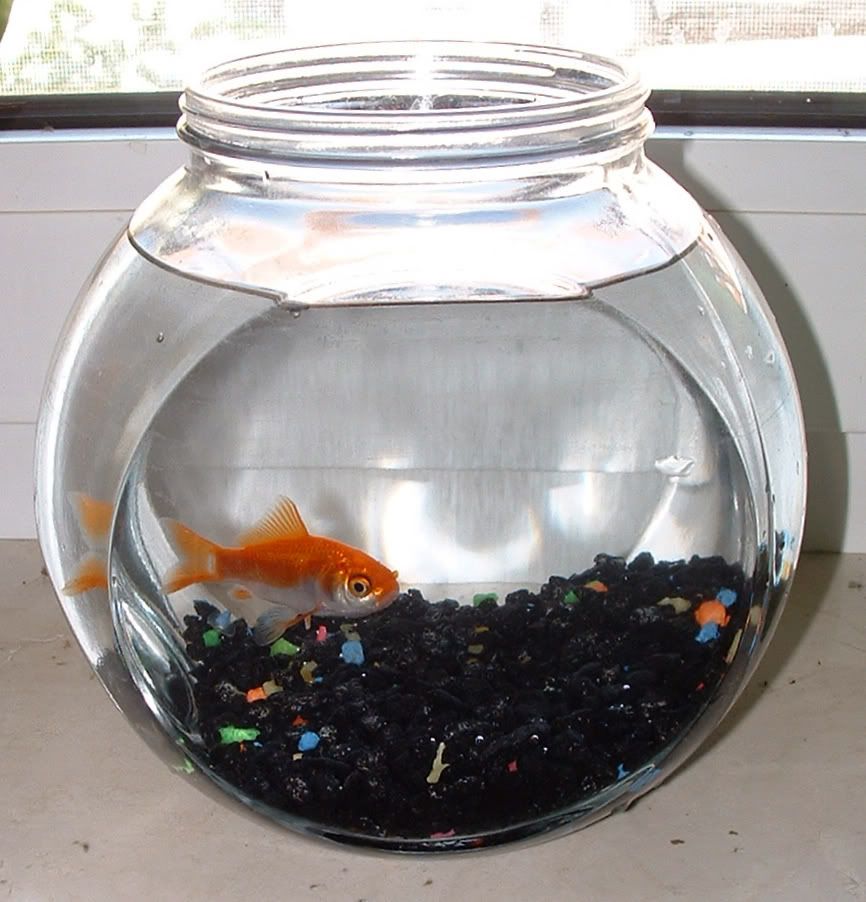 First real craft up is Poppy. I made Poppy to make sure that the pattern we were using in sewing class would be fairly easy and well designed. It was neither. We still made it. (
see Katie with Emily in past post
) I was so frustrated with the pattern that my version say around naked for months. I
finally
promised Katie that Poppy would have some
proper
clothes, not just a tutu.
The black and gold dress was down sized from my old dress. I had fond memories of it and just couldn't throw it away. Now Poppy can wear it to a Halloween party thrown by her future husband. (we never got those fire works to explode the toy tank). I also crocheted a little hat and scarf for the cold winter months we are now
experiencing
.
Time: 10 hours for doll and clothes
Cost: Free, all scraps and recycled material
Next is a tiny cross stitch pattern that the shop had about 50 of up
until
this Christmas. We
finally
got so sick of seeing them that they were given away as a "gift with purchase." I bought some glitter and yarn and picked of this delightful (read "gag me") creature. Of course I had to twist it to my tastes.
Originally
the thing was supposed to be tossing snow balls. Now it is throwing its own decapitated head. Trust me after seeing these things and counting
them
in 2 yearly inventories you would have done the same.
Time: 5 hours of killing time
Cost: Freebie and a small part of my soul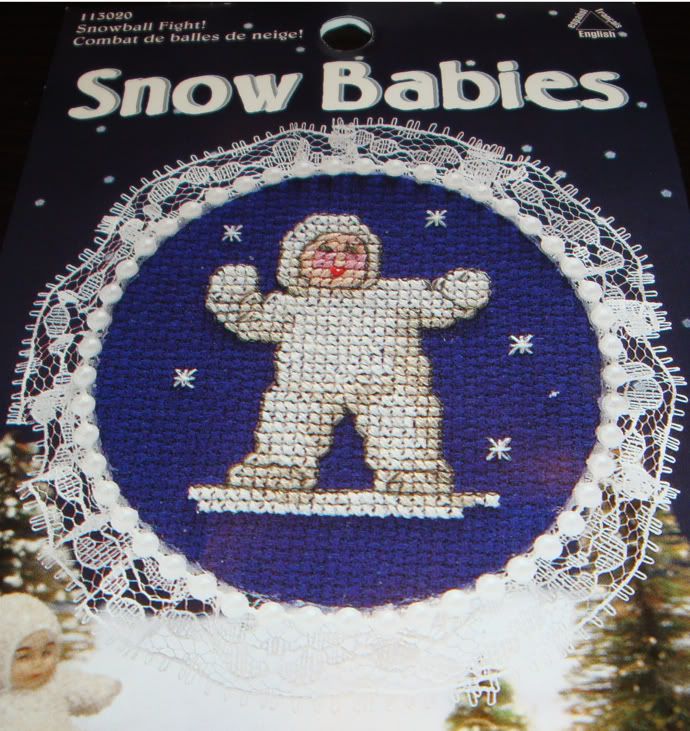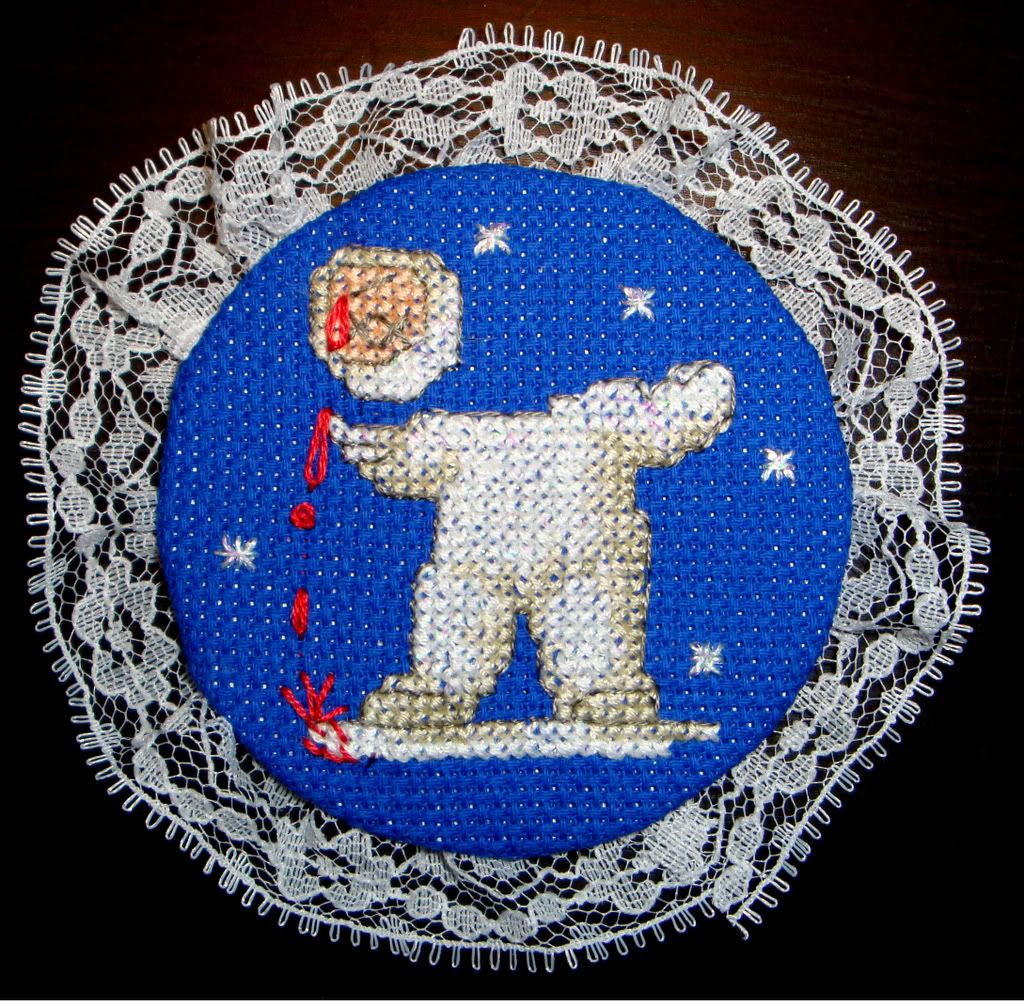 My
obsession
with all things Japanese and
kawaii
has led me to collect
bento

boxes
.
Historically
, they are small
lacquered
(now plastic) that the Japanese carry there lunches in. Rice and other food is shaped and arranged to be pleasing to the eye as well as the stomach. I got bored packing all four of mine this week. After some cute flowers out of veggies and baby birds from hard boiled eggs I couldn't resist something more twisted. Enjoy Evil Hello Kitty Monster.
Eggy
brains fall out of
teriaki
meat face. Glowing red tomatoes for eyes and a cheesy grin. So yummy and so
scary
.
Time: about 2 hours for all four boxes of food and
arranging
Cost: mostly left over and I already owned the boxes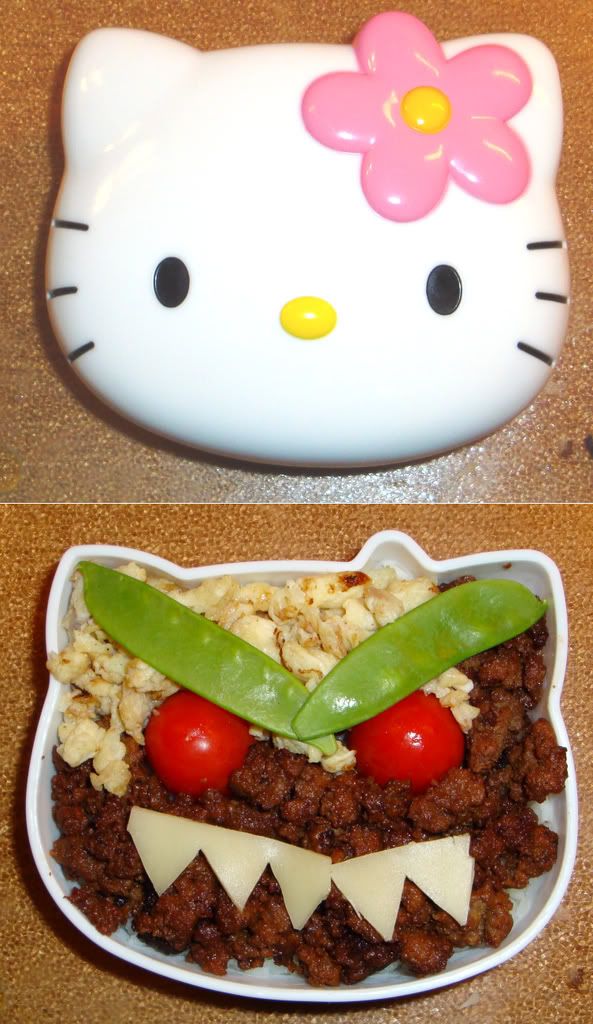 Lots more going on this week and plenty of time to work on it. I will have 2 days in the waiting room at Landstuhl while Mike gets his first exam for eye surgery. I also have a couple of commissions to do all while sorting and prepping the house for an overseas move in 3 months.