I had scheduled myself for a craft weekend to finish one commissioned piece and start my projects for the latest swap. Unfortunately, duty calls. I was (nearly) begged to make some goodies for a fundraiser bake sale. I spent 2 1/2 hours in my kitchen making 5 dozen chocolate chip cookies. I even ate my dinner over the stove. MMMM tomato soup and grilled cheese samich.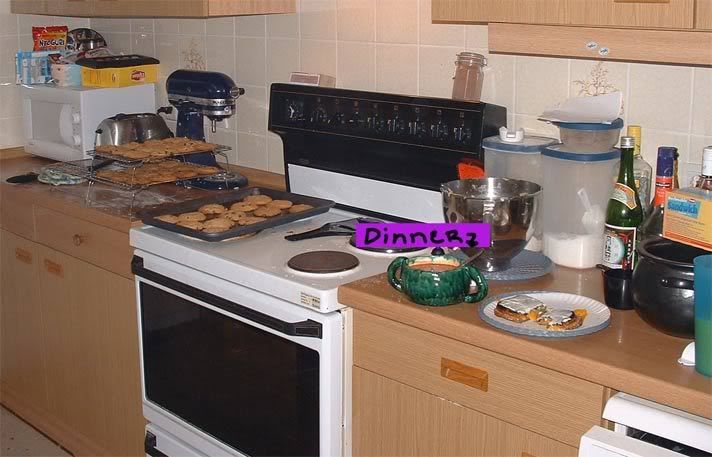 They came out very well and I feel good for helping out the Family Group.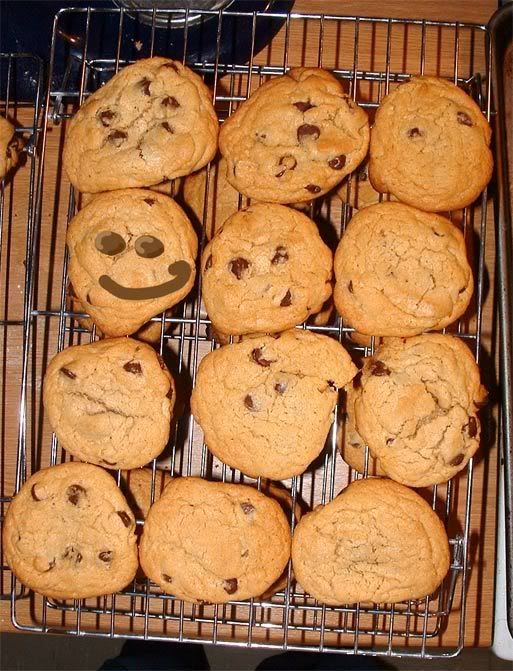 Meanwhile , my latest swap partner, SilentMynerva, received her tote bag. This was made for
Weekend Swap 5
as a medium project. The owl and olive branch represent her name. It was made by raw edge applique using Steam-A-Seam and vintage fabric scraps. I hope the edges don't peel to much but overall I am very happy with it and so is SylentMynerva.