I've been so wicked busy at work that most of my crafting time has been spent on the few swaps that I've
let
myself do. I have found time to squeeze in a few small projects.
I
desperately
needed stitch markers for doing crochet projects that are all
WIPs
right now. I can never keep count with my plain colored ones. I have been brain storming ways of putting
numbers
on them when I remembered the
ancient
Risk game upstairs. I melted some holes and added some beads. I hope DH isn't too
upset
about it. :)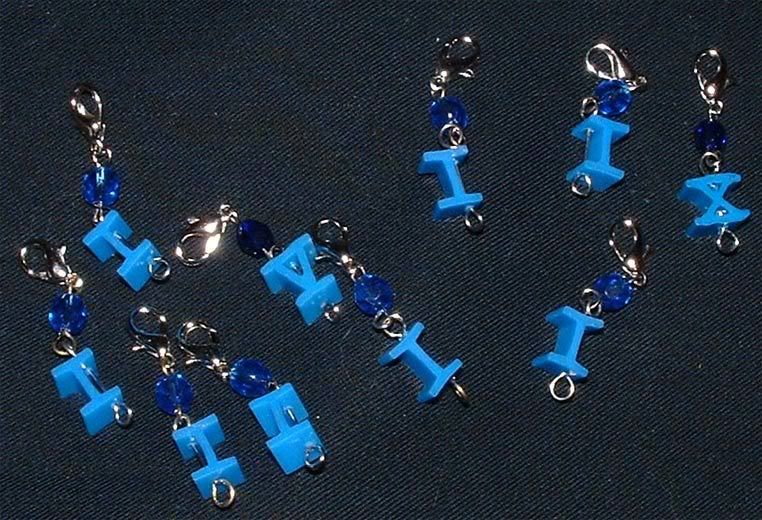 I also made up a bunch of
earrings
right before Halloween. The bats are from Hallmark's mini ornament series. All the
Legos
came from one small kit. I love the way the bad guy looks like he wants to stab the skeleton in the eye. The wooden squares were cut on the
laser
engraver from some scrap press board. The burn marks were
intentionally
left 'cause I love them. They still smell burnt up too.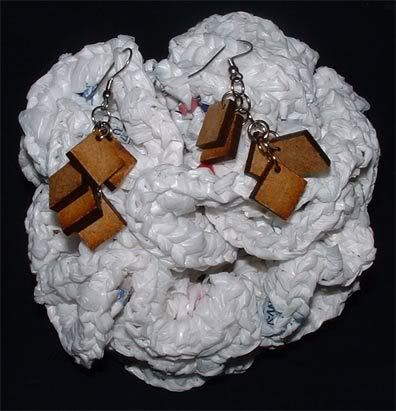 Lastly, the makeup bag in my purse has fallen apart after who knows how many years. I love the zipper bags made from
chip and

ramen

bags
. I found this beautiful bag (and tasty
ramen
) to use. I also made a
business
card/mini wallet to match. I was glad to find a use for the many yards of
vinyl
I have in my stash. The bag is lined with a beautiful black fabric with silver kanji.
All other crafting has been swap based. I will happily post these pics once my partner has
received
.